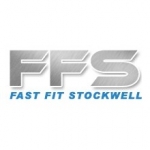 Open Now!
Monday to Sunday
9am - 5:30pm
Open on public holidays
About us
About Us
We are a family business established in 1982. Located on Clapham Road, Stockwell (opposite the tube station) we are 5-10 minute's drive from Vauxhall, Oval, Clapham and Kennington. Parking is available for customers. We are proud to announce that we can now fit Main Dealer parts on Audi, Volkswagen, Volkswagen Commercial, Seat and Skoda Vehicles at Motor factor prices with a full main dealer guarantee.
Our Services
We provide almost every service for all makes and ages of cars, from brand new to 1950s models. We are experienced with German made vehicles. We fit using high specification original equipment parts and can maintain or repair your car with German or Japanese quality parts from the main dealers without the premium costs.
Specialist Services
* Bodywork * Car Electrics * Clutch Repairs * Engine Tuning * Exhausts * Servicing and Repairs * Tyre Fitting * Tyre and Fluid Checks * Welding * Windscreens.
Image Gallery
Fast Fit - MOT testing in London
http www touchlocal com business list bid 6958480 We are a family business established in 1982 Located on Clapham Road Stockwell opposite the tube station we are 5 10 minute s drive from Vauxhall Oval Clapham and Kennington
Other Services
Wheelchair access
Free Parking
Customer Service / Helpline
Free Quotes
Payment Methods
Cash
Trading Since
1982