Extraman Recruitment Ltd
Employment and Recruitment Companies and Consultants in London
2 Hogarth Place
London
SW5 0QT
Telephone: 020 737...

Social pages
Search Tags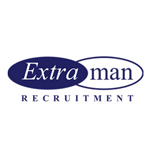 Open Now!
Monday to Sunday
9am - 5:30pm
Open on public holidays
About us
Warehousing and Labouring Agency
Established in 1970, Extraman is one of London's leading independent suppliers of unskilled temporary labour. Many of our clients have been supplied by Extraman for many years, a testament to our commitment to quality and service. From single temps for one day to flexible managed contracts, Extraman meets the needs of all sizes of businesses in London and the South-East.
Serving Labourers and Warehouse Temps
Extraman is committed to providing work-seekers with a professional service. Working mainly within the distribution, construction, exhibition and warehousing sectors, we offer opportunities to thousands of temporary workers every year. We pride ourselves on treating workseekers with respect and honesty and many remain working with us for many years.
Other Services
Trading Since
Customer Testimonial
"20 years association speaks volumes. However during this time we have found that Extraman Recruitment not only provides us with good quality operatives but as a testimony to their commitment to Health and Safety the operatives hold CSCS cards (Construction Skills Certification Scheme) Extraman also actively provide "Manual Handling Training". When engaged on the type of Major Construction sites that T.Clarke are often involved with these features rank high on our list of our requirements. Extraman offer support in the implementation of our own "T.Clarke Safety Passport" initiative. We can honestly say we are pleased to be associated with Extraman Recruitment."
Testimonial on behalf of John Burrows, HR Manager T.Clarke PLC
Customer Testimonial
"Extraman have brought excellent flexibility and value for money to Ann Summers. This has been achieved through the provision of quality staff delivering increased productivity. Overall Extraman provide an extremely reliable service in order for us to be able to react to our changing business needs and to date have not let us down in any way. The management team are extremely professional and have always delivered what has been asked of them. I can recommend Extraman to any company with confidence"
Testimonial on behalf of Colin Blackall, Logistics Operations Manager Ann Summers Ltd
Customer Testimonial
"A great service with a personal touch! Many of our best permanent staff started with us as temps from Extraman. Having tried a few, this is simply the best agency for me. Quality staff and a very efficient service without the pestering "Can I help you with anything?" calls during quieter periods."
Testimonial on behalf of Jane Walker-Milne, Production and Distribution Manager Designers Guild
Customer Testimonial
"Extraman have always been my first choice labour supplier for over 30 years. In my former role as President of the AIS (PIA) I encountered many labour suppliers who are full of promises. Extraman actually deliver on these promises consistently and do so with integrity and professionalism"
Testimonial on behalf of Stuart Wilson, Managing Director John Davies Interiors Ltd
Customer Testimonial
"As Head of Logistics at the country's foremost sporting and events stadium, I need to rely on labour supplies that are crucial in helping stage world class events, from football and concerts to motor racing. Extraman play a crucial part in helping me deliver the service that the public expect. Their management support is of the highest quality and their crew reflect the standards that the stadium expects."
Testimonial on behalf of Wes Taylor, Head of Logistics Wembley National Stadium Ltd
Testimonials are added by the business owner and are not independently verified.